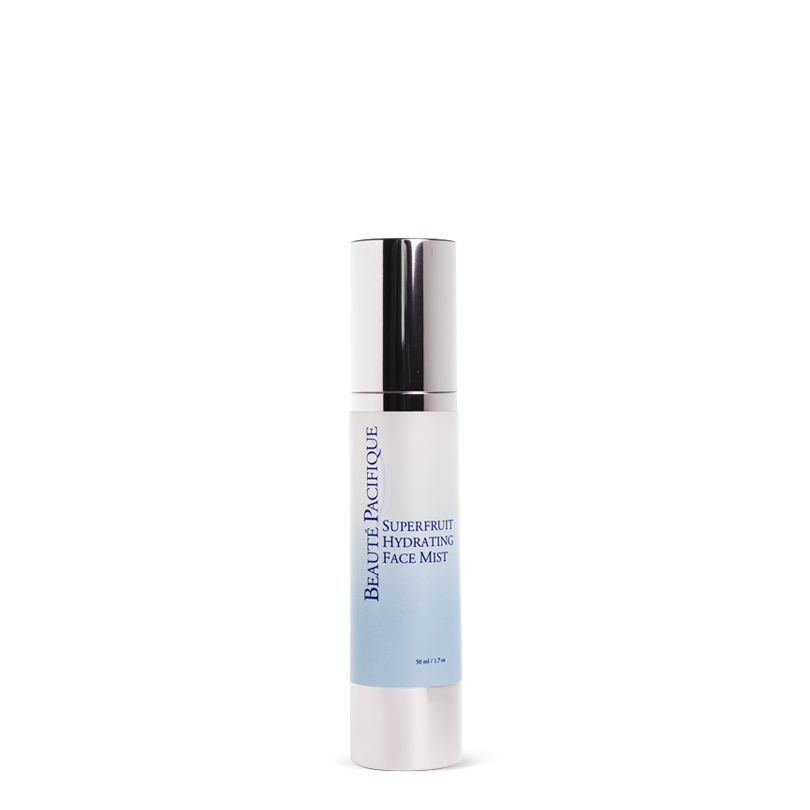 SUPER FRUIT Face Mist, 50ml
100% Money Back Guarantee!
Piegāde 1-3 darba dienu laikā!
Beauté Pacifique SUPER FRUIT - Hydrating Face Mist 50ml
Beauté Pacifique Super Fruit Hydrating Face Mist from the Skin Enforcement line is a nourishing hydrating spray for the face and neck that needs to be used to easily restore the skin's natural defenses when it feels dry or tight.
It immediately provides a feeling of freshness and also provides an antioxidant effect thanks to its high concentration of cranberry SUPERFRUIT extracts, which protect skin cells. At the moment of spraying SUPERFRUIT, the natural protection of the skin is restored, the freshness of the fruit and the healthy appearance of the skin are obtained.
Especially suitable when the skin seems a little dry or when it needs additional moisturizing protection, for example, when staying in the sun, before / after tanning, during a flight, staying at a computer for a long time, in heated rooms, etc. A very good finishing product after applying cosmetics.