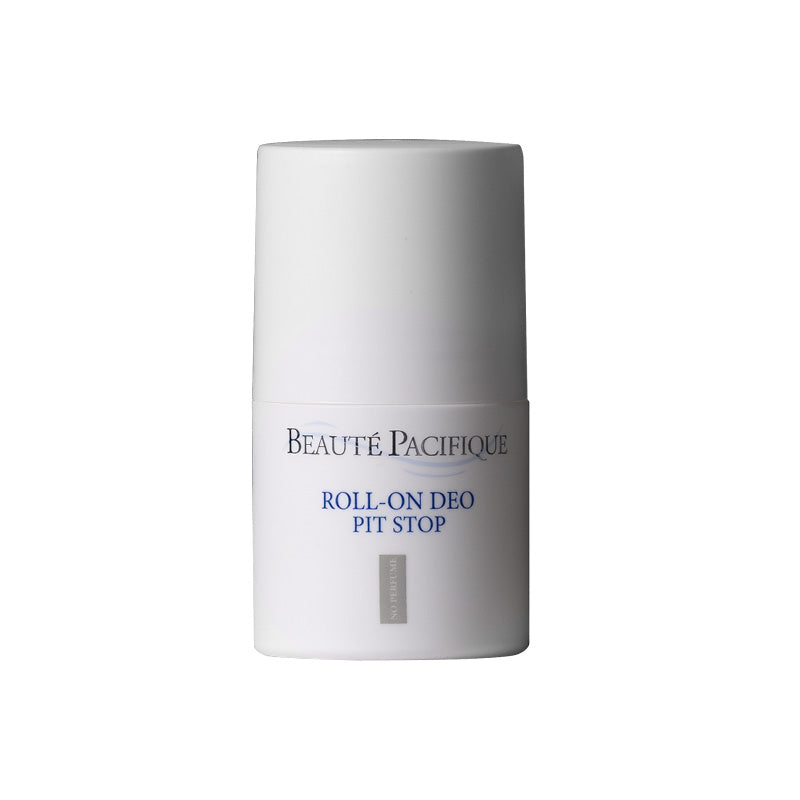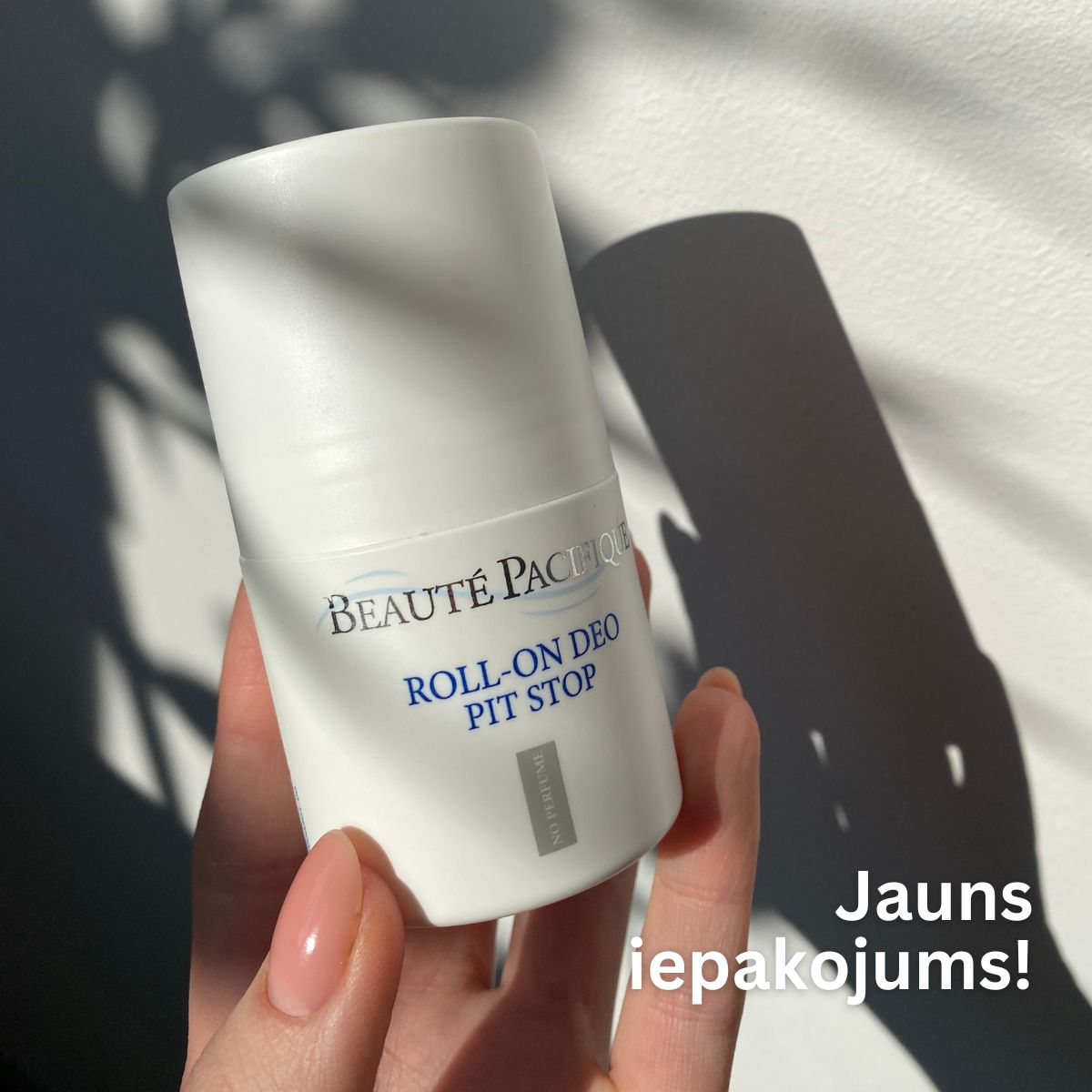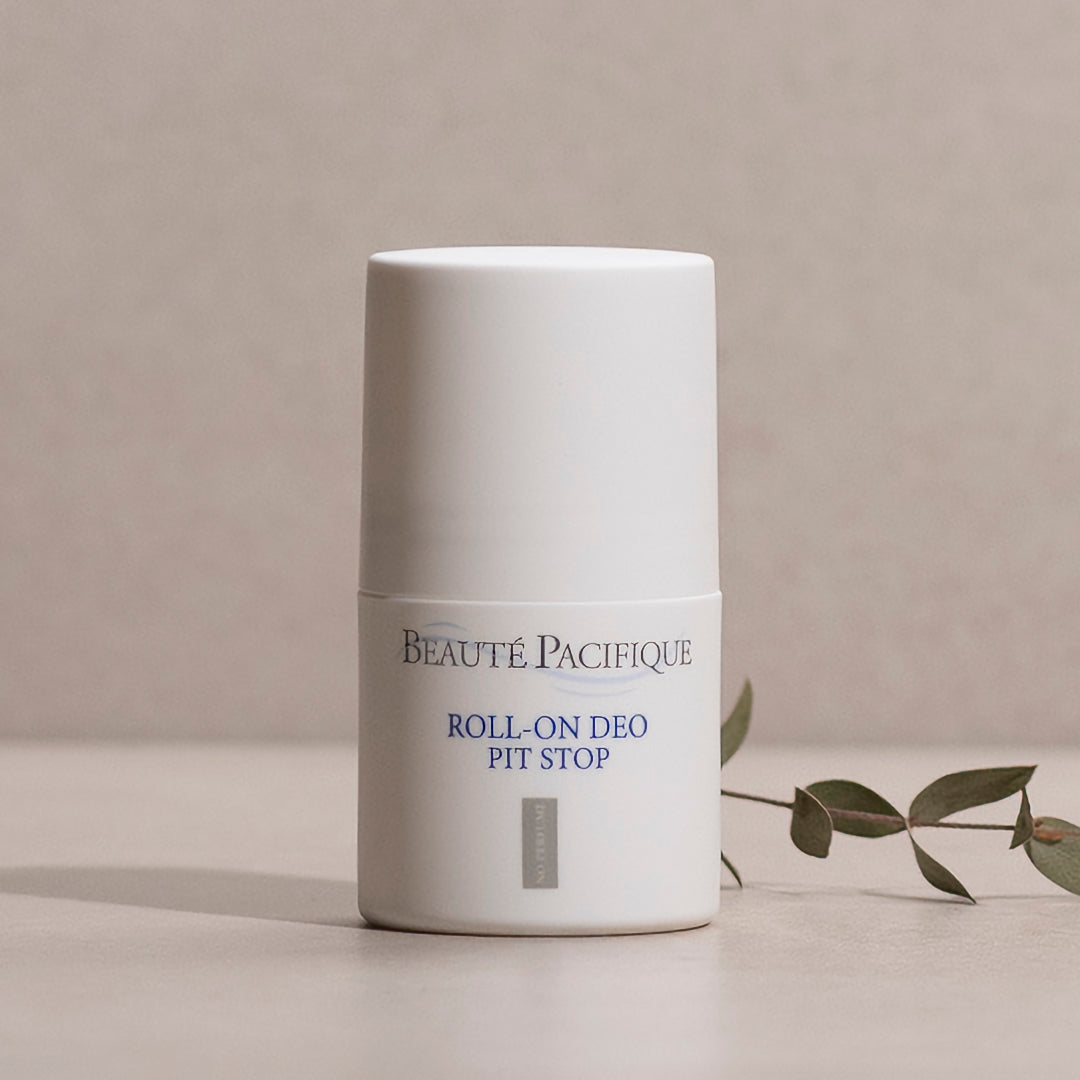 Pit Stop | Antiperspirant roller with biological effect, 50 ml
Instant and efficiently help whenever needed
Mimics Botulin Toxine injections without needles
Contains Chelidonine, which reduces hair growth
100% Money Back Guarantee!
Delivery within 1-3 business days!
PIT STOP is a biologically working Roll-On Deodorant you can use as often as needed to keep your skin fresh and dry for a long time.
The Deodorant is a great help for people with both small and serious problems from visible perspiration and unpleasant body odor.
We have named the deodorant "PIT STOP", because it delivers a fast track for instant help for armpits, when unexpected discomfort from perspiration and unpleasant odor is the situation. PIT STOP is an advanced next-generation deodorizing-product with Beauté Pacifique's own and newly invented technology that mimics the action of medical Botulinum Toxine. The deodorant contains two biological actives that put the sweat glands to sleep, where commonly known deodorant-products typically use only aluminum salts with limited effect.
UNIQUE BENEFITS
Instant and efficiently help when needed
Puts the sweat glands to sleep
Mimicks Botulinum Toxine injections without needles
Contains Chelidonine, which reduces hair growth
Does not contain perfume
Pit Stop dezodorants
Intensīvas svīšanas brīdī, kad seja, rokas, kājas un mugura ir slapja (sasvīdusi), tiešām sajūta, ka padusēs nav jūra.👍🏽
Viegli un ātri uzklāt.👍🏽
Kad šķiet, ka beidzies, apgriežot otrādāk, lai stāv, tekot uz rullīša, beigās var izvilkt vēl kādas 5-7 dienas.
Jāklāj mazā daudzumā un jāļauj nedaudz nožūt. Ja neievēro, atstāj traipus uz krekliem; tie jāmazgā vismaz +2 reizes.🙄
Nav izteikta smarža, lielākoties bezsmaržīgs.
Ādu nekairina, nav sarkana. Vismaz man.
Gribētos vairāk nekā 50ml, piemēram, 100ml.
50ml ir draudzīgs tilpums lidojumiem.👌🏽
Vai samazina matiņu augšanu, nemācēšu atbildēt.🤔
Labakais
Šīs ir labakais dezodorants, ko esmu lietojusi!
Likvidē sviedru smaku,svīšanu gan mazina nedaudz. Patīk,ka anti-perspirants ir bez smaržas un neatstāj plekus uz apgērba.
Esmu pārsteigta par dezodoranta iedarbību! 100% nemazina sviedrus, taču sviedru radīto smaku gan. Neatstāj uz apģērba traipus un nebojā to. Kopumā esmu ļoti apmierināta.