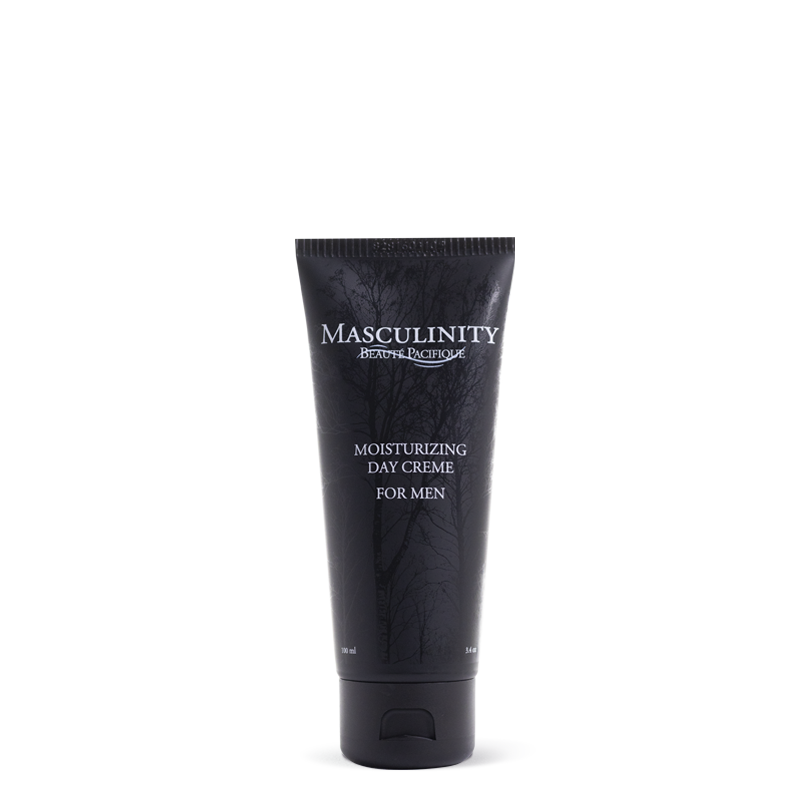 Beauté Pacifique Masculinity Moisturizing Day Creme, 100ml
Light consistency
Makes the skin glow with a pleasant aroma
Gives the skin instant moisture
100% Money Back Guarantee!
Piegāde 1-3 darba dienu laikā!
Beauté Pacifique Masculinity Moisturizing Day Creme, 100ml
Beauté Pacifique Masculinity Moisturizing Day Creme is an excellent moisturizing cream for men's skin that provides long-lasting and lasting hydration to the skin. Contains natural Squalane oil, which has an immediate effect and as a result the skin becomes significantly softer. It also contains hyaluronic acid, which helps to maintain a high level of skin moisture throughout the day. The added Niacinamide and Sodium PCA attract even more moisture - including to the top layer of the skin. Intensive hydration makes the skin stronger and increases its resistance.


Krēms mitrina un baro ādu dienas garumā. Šo vīriešu krēmu uzlieku pēc aplikācijas ar serumu.
Ārējs efekts - kopta svaiga seja.
Šo krēmu iegādājos pirms gada kā dzimšanas dienas dāvanu savam dēlam (20+), jo bija problēmas ar sejas ādu - bieži apsārtusi un iekaisusi, veidojās sausi plankumi, kas kombinējās ar niezi. Pēc šī krēma lietošanas problēmas atrisinājās - pazuda diskomforta sajūta, redzami uzlabojās sejas tonis, āda arī mazāk reaģē uz ārējiem kairinājumiem (vējš, lietus, skūšana u.c.), tagad tas tiek lietots regulāri. Iesaku ikvienam vīrietim, kurš saskaras ar līdzīgām problēmām!