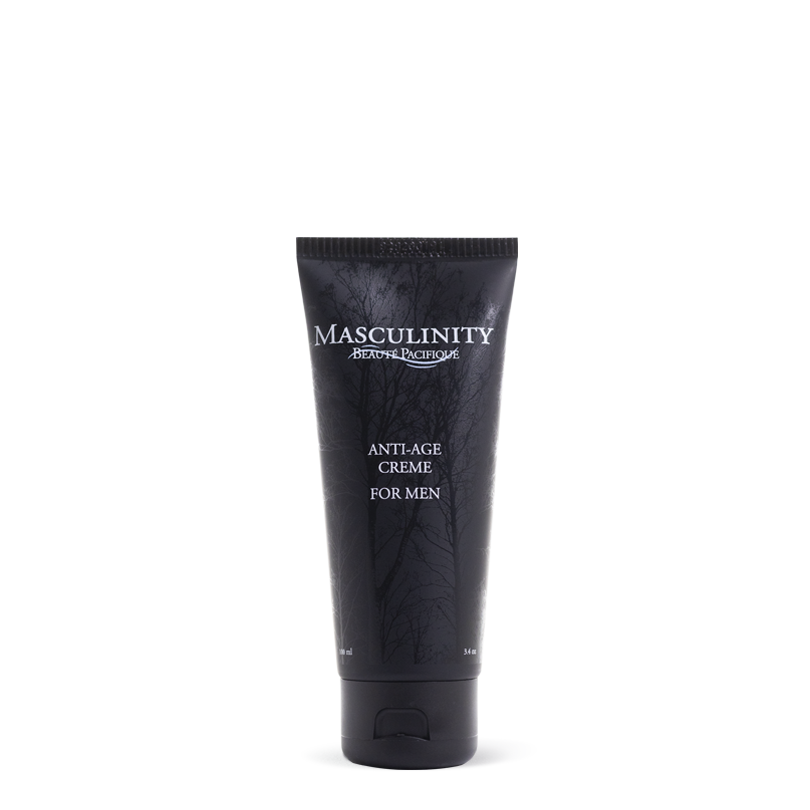 Anti-age Masculinity Anti-age Creme For Men, 100ml
Prevents skin aging
Helps against sun damage
For problems with oily skin
100% Money Back Guarantee!
Piegāde 1-3 darba dienu laikā!
Anti-age Masculinity Anti-age Creme For Men, 100ml
Beauté Pacifique Masculinity Anti-age creme is a powerful vitamin A cream for men that effectively strengthens the skin of the face and neck.
This smart cream contains 2 types of super smart vitamin A. A-vitamin, encapsulated in a natural Squalane delivery system, is not possible so deep in the skin that the skin cells are able to restore the damaged collagen/elastin structure in the entire depth of the skin. The skin is getting bigger and bigger! The ability of the skin to protect itself from the harmful effects of the environment will increase.
The special sebum-regulating ingredients reduce oiliness of the skin. The added Propolis provides an anti-bacterial dose - also for teenage skin. Contains Rooibos and Barley sprout extract, which reduces skin redness/irritation and limits further UV (sun)-damage.
Anti-Age Creme Masculinity pēc piedāvātā paraudziņa pamēģināšanas ir nokļuvis pie manis ikdienas lietošanā, tāpat kā daudzi citi Beauté Pacifique produkti.
Raksturotu kā unisex krēmu, bez izteikti vīrišķīga aromāta, ar maigu, viegli uzklājamu struktūru, kas ātri iesūcas pat ļoti taukainā ādā, atstājot gludas ādas sajūtu un izskatu. Krēms strādā ar ādu, īpaši jūtams vakaros, esot mierā, āda 'rūc', jūtams, ka uzklāts kas ļoti labs!
Iveta K.
Lieliskais krēms
Lielisks krēms ādas kopšanai, kas nepadara ādu taukainu. Ļoti labi pēc skūšanās. Ērtā iepakojumā, tāpēc ērti paņemt līdzi.