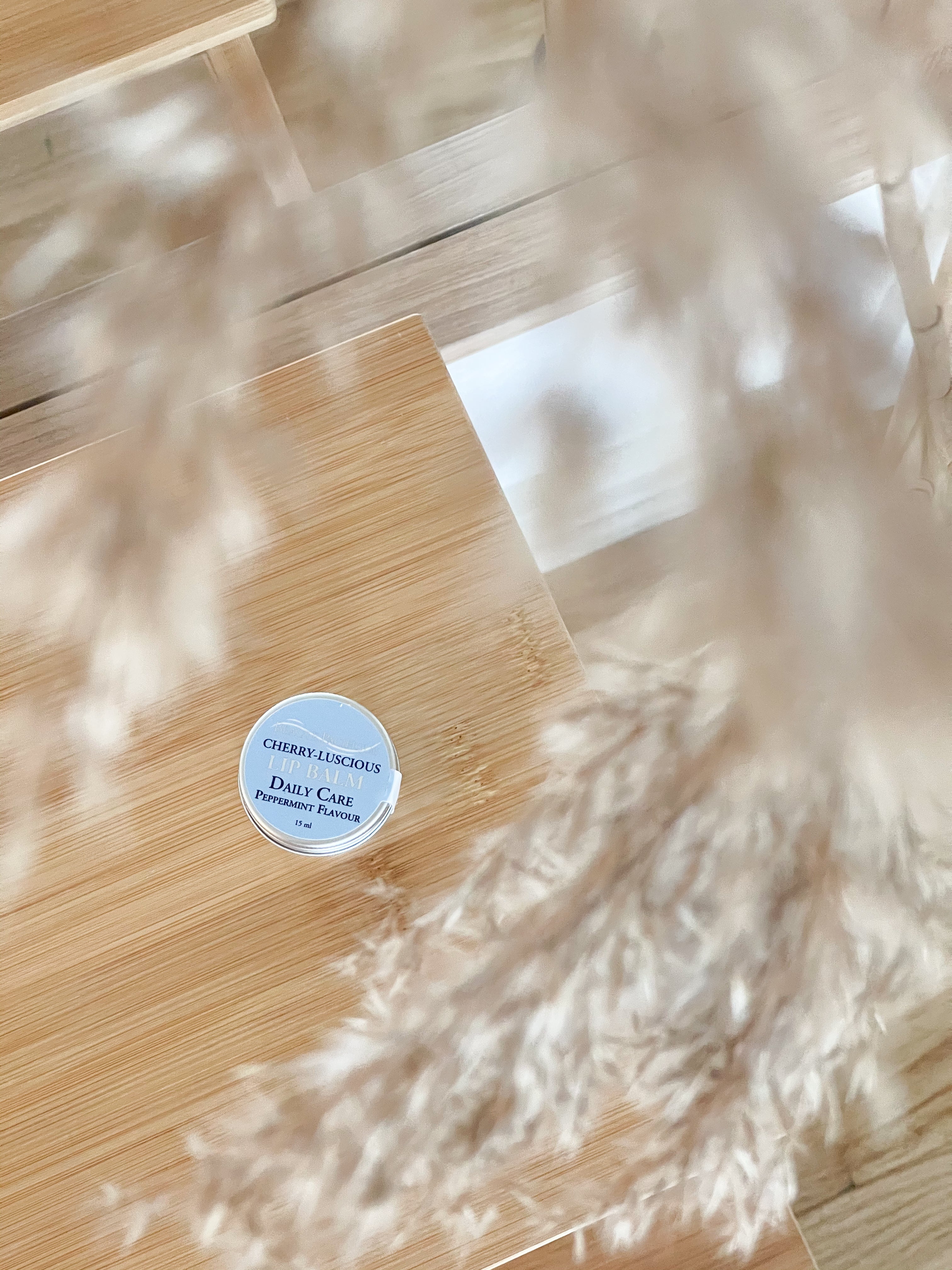 Beauté Pacifique Cherry-Luscious Lip Balm, 15ml
100% Money Back Guarantee!
Piegāde 1-3 darba dienu laikā!
Beauté Pacifique Cherry-Luscious Lip Balm, 15ml
Our day without a kiss is unimaginable! However, it is troublesome if you often have dry and chapped lips.
If this happens to you too, then Beauté Pacifique lip balm should always be with you.
Cherry-Luscious Lip Balm is a new kind of daily lip care. Lips acquire a healthy appearance, durability, are able to fulfill their function well and look very well-groomed - even in periods of dry air and stressful conditions.
More about product:
Suitable for everyone who is looking for real help for their lips. Thanks to the active ingredients that bind moisture and create a protective film, the lips have an invisible, protective barrier against moisture loss. Cracks and other visible damage are prevented. Lips get an attractive youthful glow.
Main ingredients and their benefits:
2 + 4 + 8 + 9: | These ingredients together form a unique blend of waxes. Acts as an emollient, giving lips softness. It provides active, repairing, protective and moisturizing well-being for dry, damaged skin. The unique blend also gives the lip balm a sense of true luxury.
2. Jojoba Ester Natural wax | obtained from jojoba fruit.
4. Helianthus Annuus (Sunflower) Seed Wax | Natural wax obtained from sunflowers.
8. Polyglycerin-3 | An ester that mixes easily with water.
9. Acacia Decurrens Flower Wax | Natural wax obtained from Acacia flowers
3. Squalane | is an oil that occurs naturally in human skin and is an important component of the lipid system. This oil has a very high absorption capacity. The nanometer droplets of squalane act as efficient "transporters" of vitamin A and other oil-soluble active ingredients. Young and healthy skin contains a large amount of squalane, but it rapidly decreases with age. Because of this, squalane is perfectly absorbed into sun-damaged and aged skin. Lack of squalane in the skin can cause premature aging, very dry skin and loss of elasticity. Areas of skin that are frequently exposed to the sun's rays, which are constantly exposed, dry and prematurely aged, such as hands, elbows, heels, knees, etc., become incredibly soft and supple as soon as squalane oil is applied.
5. Behenyl alcohol (US: Docosanol) | is an emollient ingredient that helps create a protective umbrella and moisture barrier on lips to keep them moist, soft and nourished. FDA approved in the US as an ingredient to combat certain types of viruses such as herpes simplex virus (Cold Sores).
10. Prunus Avium (sweet cherry) seed oil | Sweet cherry seed oil with moisturizing properties. It adds softness and protection to dry and chapped lips.
12. Glutathione | A powerful, non-enzymatic antioxidant that occurs naturally in the skin, where it helps protect against the harmful effects of the external environment. Glutathione is a tripeptide made up of three amino acids (cysteine, glutamic acid and glycine) that work together to regenerate the skin.
13. Artocarpus Lakoocha wood extract | An extract obtained from the dried heartwood of Artocarpus lakoocha with a very high content of Oxyresveratrol, an analogue of Resveratrol. It has both antioxidant (from scavenging ROS) and anti-inflammatory properties.
14. Vanilla Planifolia fruit extract | Essential oil obtained from the leaves of the vanilla plant.
15. Sodium hyaluronate | penetrates deep into the skin and helps maintain the increased skin moisture level.