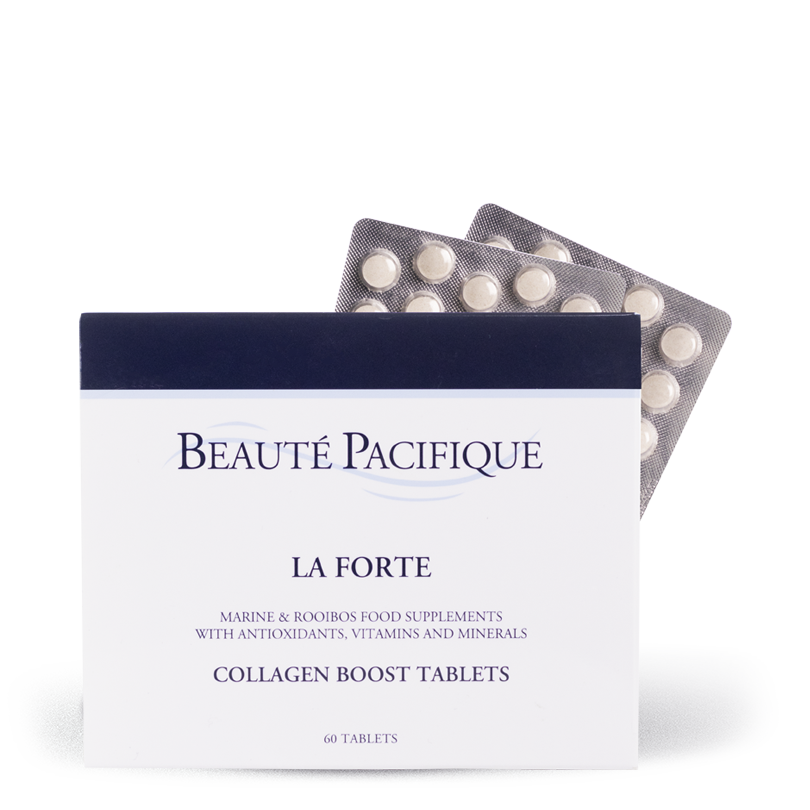 Nutritional supplement with antioxidants, vitamins and minerals, 60 capsules
59% increased skin moisture level in 90 days
Improves skin condition
Helps prevent aging
100% Money Back Guarantee!
Delivery within 1-3 business days!
Nutritional supplement with antioxidants, vitamins and minerals, 60 capsules
A vitamin complex that increases skin moisture by 50% from the inside within 3 months.
Test results: in 90 days skin moisture level increases by an average of 59%
Reduces the effects of premature aging and restores skin elasticity and firmness
Contains Anti-Oxidants, minerals and vitamins
Especially good for moisturizing dry skin
This revolutionary and patented Beaute Pacifique dietary supplement combines the best of marine and plant life. Contains fish extract and a rich dose of Rooibos - red bush extract.
In addition, it also contains:

Vitamin A and zinc: helps maintain normal skin.

Vitamin C, Vitamin E and Zinc: Protect cells from oxidative damage.

Vitamin C: helps ensure normal collagen production, which keeps the skin functioning normally.

Vitamin D (sunshine vitamin): contributes to the normal functioning of the immune system.

Caution: This product should not be used by people with fish or seafood allergies.