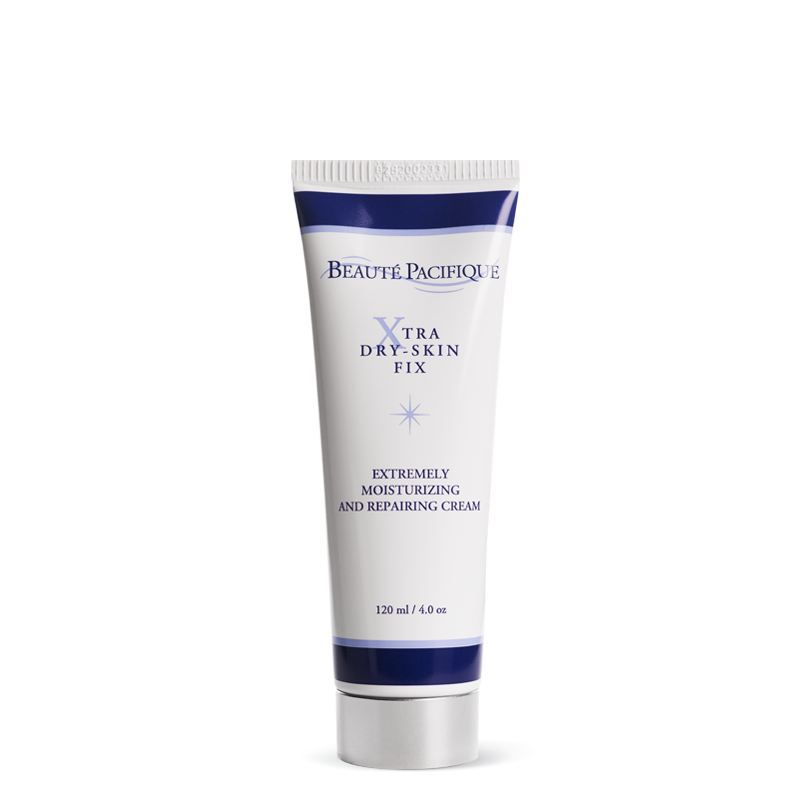 Moisturizing Regenerating Cream for Intensive Hydration | X-TRA DRY SKIN FIX, 120 ml
Provides a significantly elevated moisture level and softens the skin for many hours
Contains natural squalane and Vitamin A which together makes the skin more robust
Specially designed to care for skin with extreme dryness
100% Money Back Guarantee!
Delivery within 1-3 business days!
Intensive Moisturizing and Regenerating Cream
Beauté Pacifique X-tra Dry Skin Fix is a highly effective conditioning, regenerating and deeply moisturizing cream that provides a long-lasting, strong and moisture-retaining effect throughout the day, wherever it is applied. X-tra Dry Skin Fix is a cream that every family needs.
The cream contains a high concentration of natural Squalane and reduces the evaporation of water from the surface of the skin. Effectively ensures the formation of moisture in the skin for several hours. Creates a protective cream layer on the surface of the skin, which activates when in contact with water.
One-time skin product as additional care for "dry" skin diseases. Amazing care for dry and damaged skin on hands, feet, elbows and other dry skin areas. Especially suitable for the care of dry and damaged skin, for example in cases of eczema or psoriasis. Has a soothing effect on inflamed skin, including the skin of babies. Does not contain fragrances.
Very well suited for all kinds of extreme skin conditions: in extreme cold, extreme heat, skiing holidays, during flight, long stay at the computer, etc.
Šo produktu nopirku pirmo reizi, kaut šos krēmus lietoju sen.Esmu ļoti apmierināta. Āda tiešām izskatās labāk jau pēc nedēļas lietošanas. Iesaku, kā ļoti efektīvu mitrinošu krèmu.
Lielisks krēms, nejūtas taukains, bet baro un mīkstina ādu. Man patīk uzklāt uz sasprēgājušām lūpām un pat uz sejas. Āda ir maiga visas dienas garumā.
Paldies par operativitāti.Visus 'pasūtījumus esmu saņēmusi ātri.
Krēms ļoti labs, āda tiek lieliski mitrināta, tagad lietoju to uz nakti, jo ziemā
no centrālapkures istabā ir sauss gaiss un āda ir sausa.
Iesaku šo krēmu.
Anita
Labi klājas, maiga konsistence.Nav uzkrītoša smarža.